Reservation by phone is available 24 hours a day.

Our goal is to be your family doctor in your community.

Nagai Children's Medical Center is a special clinic of pediatrics located in Sagamihara City in Kanagawa Prefecture.
Our clinic is located about seven-minute walk from Yabe Station of JR Yokohama line. We are open on Saturdays. You can make an appointment through automated phone service or via Internet. You can also make an appointment on the day. So you can avoid frustration caused by waiting too long. If you have any symptom worries you, please consult us about it however small.

We are making efforts to help children's health by providing community-based medical services including health checkup for infants and vaccination. Please feel free to come and see us when you need consultation about child care or parenting.
Open Hours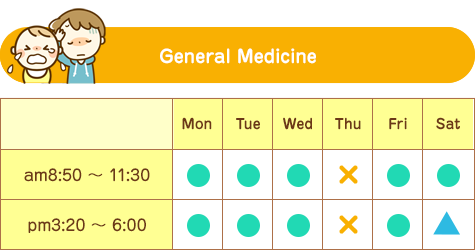 Morning consultations end at noon.
Afternoon consultation hours are up to 6:30. (Mon, Tue, Wed, Fri)

▲

On Saturdays, please sign in up to 5:00.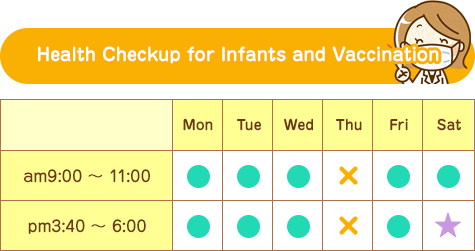 ★

On Saturday afternoon, we accept vaccination only.
Please sign in up to 5:00.
Health checkups for infants are not conducted.

When your child is seized with a sudden illness, please contact the following number.
Sagamihara
Emergency Medical
Information Center